Speedy Gonzalez. Quicksilver. Sonic the Hedgehog. Road Runner. Rapid prototypes.
Each one is a marvel of speed in its own right. In the printing industry, rapid prototypes result from quick design and producing full-scale graphic decals and overlays. These prototypes have a plethora of uses, but they aren't always necessary. Unsure if one is needed for your project? Here's how to figure out when (and when not) to take advantage of this process.
Prototype FYIs
What are prototypes used for?
Quick-turn prototypes are mainly used to make or confirm design decisions before final production, but they can also be used for display purposes ahead of a full run. They can be made for labels, overlays, logo decals, and much more.
What exactly does "rapid" mean?
The term "rapid" is a bit vague by design. The turnaround time for rapid prototyping often depends on the production process and the customer's needs, but it most often ranges from 24 hours to ten days.
Why isn't every job rapid? Why just prototypes?
Ideally, The Flash would work for all graphics providers full-time to really keep things moving, but since the scarlet speedster is often off saving the planet, there are a few key factors that make quick-turn graphics prototyping possible:
Low quantity: Prototypes have typical runs of 20 or less, which means less time is spent in production.
Lack of tooling: When possible, prototyping uses digital printing and cutting to save time on tooling creation and set-up—and it saves you money on tooling fees.
Stock materials: Using materials that your graphics supplier has on the shelf means there's no wait time to get the material from the vendor to the production floor.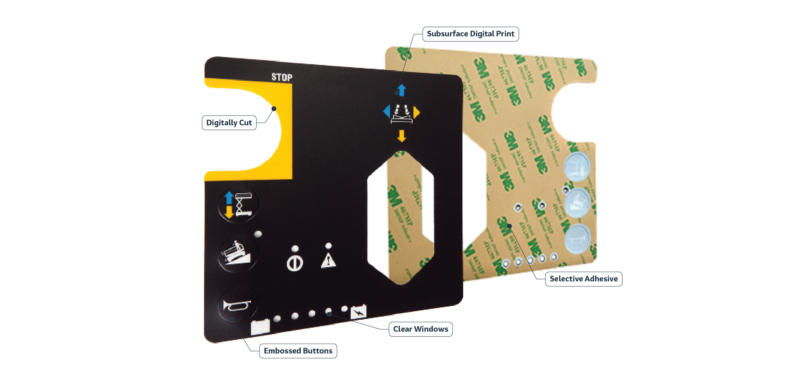 YES, I need a prototype
Testing end-use
Imagine designing a graphic overlay, ordering 1000 of them, getting them in your assembly workers' hands, and then finding out that they don't work as desired. Maybe they don't fit where they are supposed to go or a cutout is slightly too small. Whoops? Not using a prototype can mean a serious loss of time and cash if you aren't careful. Instead, use them to check tolerances and fit, test adhesives, time installation, and even evaluate user interface.
Design decisions
Material selection, color approvals, or comparing various text or logo sizes can be made much easier with prototyping. Swatch books are helpful, but they can't compare to seeing and holding a finished product.
Displays and demonstrations
Advertising for a new product usually occurs before its release or even before production. Trade-show demos, marketing campaign photoshoots, and investor pitches all might require label or graphic prototypes to hype up the unreleased product.
NO, I don't need a prototype
These babies cost a pretty penny, so save your money when you can. Skip the prototypes for simple decals, small non-critical revisions to already prototyped parts, and overlays that use the same size and placement as other already-purchased parts.
You might also get away with cutting corners. Non-printed or color-swatch-only samples can give you a good feel for the end design without the need for a full prototype. Skipping on embossing might also make sense for your job, and it can save time and tooling costs. Your print provider should be able to guide you through what you need and don't need after a thorough discussion.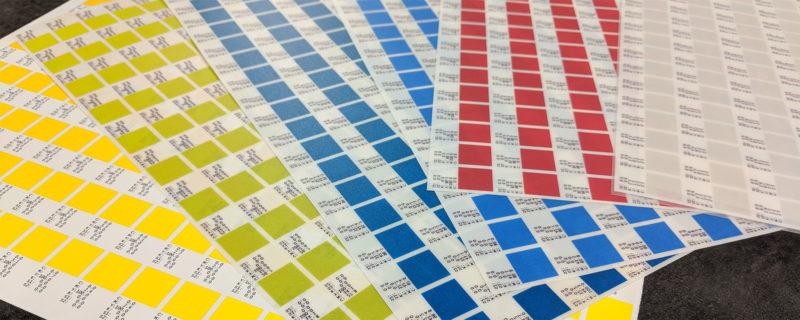 Swatches on a desired material can be used to confirm color matches and will give an overall feel for what the final part will look like.
Still wondering if prototyping is right for your project? Get in touch with us at 260-748-0577 or sales@gographicsoutput.com, and we'll help you find the samples to fit your timeline and budget.