Promotional products go by many names: giveaways, handouts, promo items, trade show gifts, freebies, swag, promotional pieces, and more. These small, branded items draw visitors to your tradeshow booth, and, because of the logos printed on them, they also serve as reminders of your company long after an event.
When choosing the best promotional products for your company, there are a few things to consider, including your budget, target market, item relevance, and the uniqueness of an item. Once you identify these, it will be easier to single out the perfect giveaway item for your audience.
Budget
Valuable freebies can come with small budgets and big budgets alike. Make sure to outline your budget before you go handout hunting, do your research, and always get quotes and samples from multiple vendors to make sure you're getting the best deal. Keep in mind that the cheapest item may not be the best item – handing out junk is worse than handing out nothing.
Target Market
Attract the attendees you want to your booth by bringing swag made just for them. A homeowner may be easily enticed with a free candle, while architects and engineers might prefer a free drafting tool. Tailoring your gifts to your target market will make the biggest impact on prime potential leads.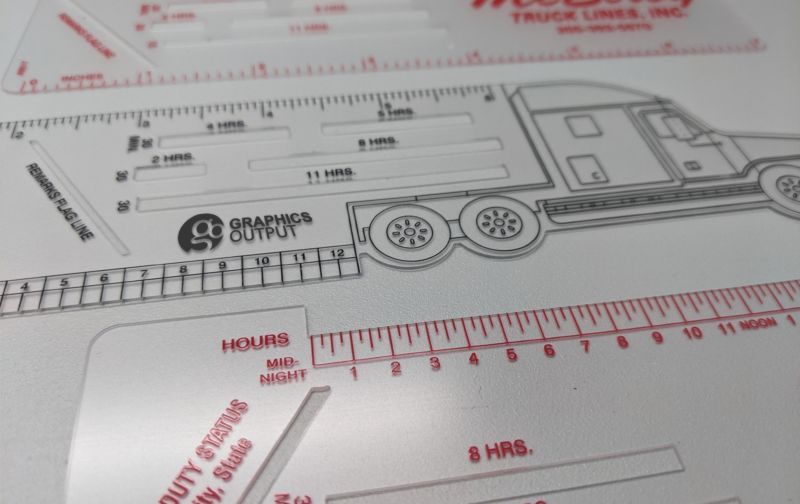 A custom trucker logbook ruler is the perfect handout for targeting trucking and transportation employees.
Relevance
Why have any random swag when you can have swag that better promotes your brand? Ask yourself these four questions to determine how relevant an item is for your company:
1. How useful is the item to your potential customer?
Small-scale technology tends to be popular (think wireless charging pads or flash drives) because those items are extremely useful. Other useful items include pens, reusable water bottles, and hand sanitizers.
2. What is the current environment?
The season, your event's location, and current events can all factor into an ideal handout. 2020 and 2021 were popular times for custom face masks, touch tools, and hand sanitizer. Providing seasonal items such as thermoses or hats at winter events and water bottles or sunscreen at summer ones can be a great strategy. If the event is large enough, consider exclusive swag made just for the attendees by incorporating both your logo on it and the logo, date, and/or location of the event.
3. How much brand awareness will the item bring you?
The amount of time an item will be in front of the recipient helps determine how much brand awareness it will bring. For example, consider a disposable water bottle with a custom label versus a creatively branded t-shirt. While a water bottle is great because it will be seen by both the user and others during a trade show, a well-designed shirt is going to be seen more often and by more people after the show has ended.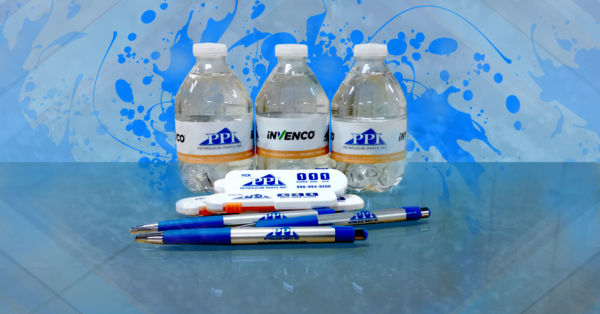 4. Can you incorporate common items or materials from your company or industry?
For example, a physical therapy clinic passing out tools that measure a range of motion is more relevant than if it passed out coffee mugs, and a cardboard box company handing out items made of cardboard makes much more sense than giving away items made of aluminum. For inspiration, take a look around your office or production floor.

Uncommonness
Memorable items that customers haven't already received dozens of times usually make the best giveaways. Go for options that are funny, novel, or both to ensure your handouts stand out. Why give out an ordinary black pen, for example, when you can select one with ink that matches your brand?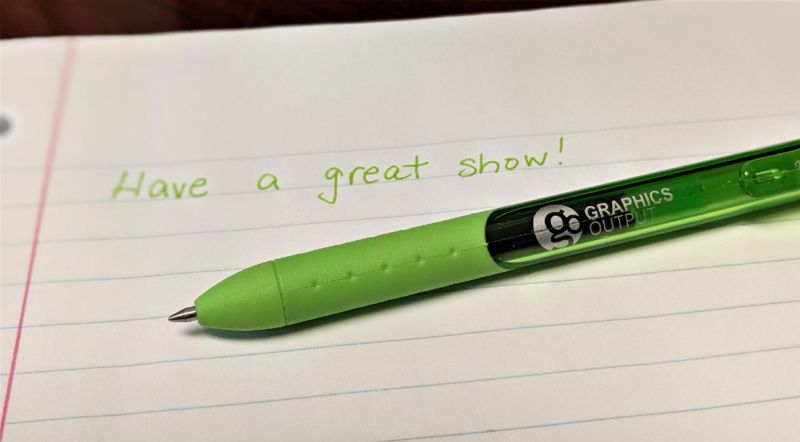 Supplemental Information
Last but not least, don't forget the literature. Swag alone won't always cut it. Informational handouts—including brochures, booklets, and business cards— can let customers learn about your company or products on their own time. This is especially helpful if you or the attendee is busy and unable to talk for long.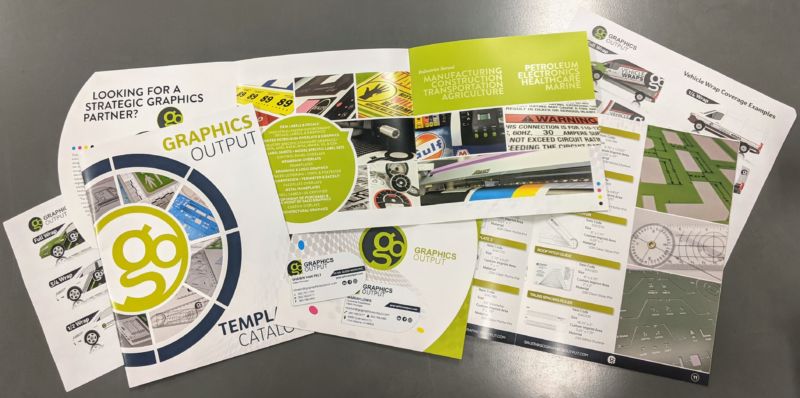 If you're interested in learning more about ramping up your handout game, Graphics Output is happy to help. Let us help you prepare for your next expo, conference, or other event with flair. Request a quote online, shoot us an email, or call 260-748-0577.