Acreage Triangles
Acreage triangles help determine the correct area of a plot of land. They often feature quick conversions such as mile to furlong, link to inches, acre to square feet, and more.
Landscaping Templates
Landscaping templates feature scales rulers, alongside stencils of scaled common landscaping features, including bushes, trees, fencing, and more.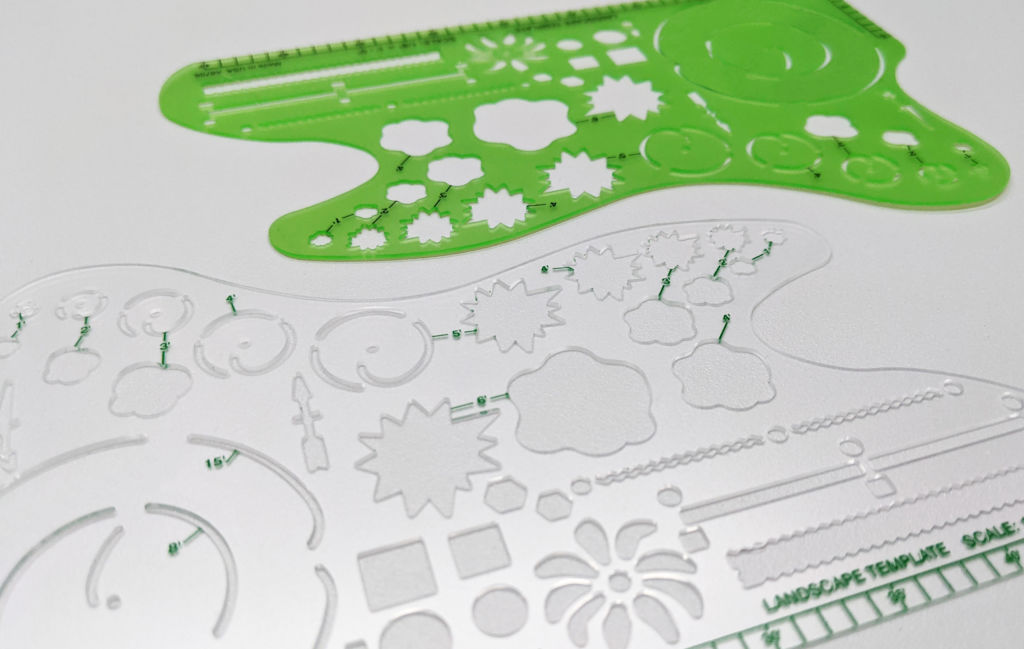 Lighting Templates
Lighting templates include both templates used for installing wall and ceiling-mounted lights, including strobe lights, and also templates used for interior and exterior lighting design. Lighting design templates feature scaled rulers, alongside stencils of scaled common lighting fixture stencils and symbols to represent switches, outlets, and directional arrows.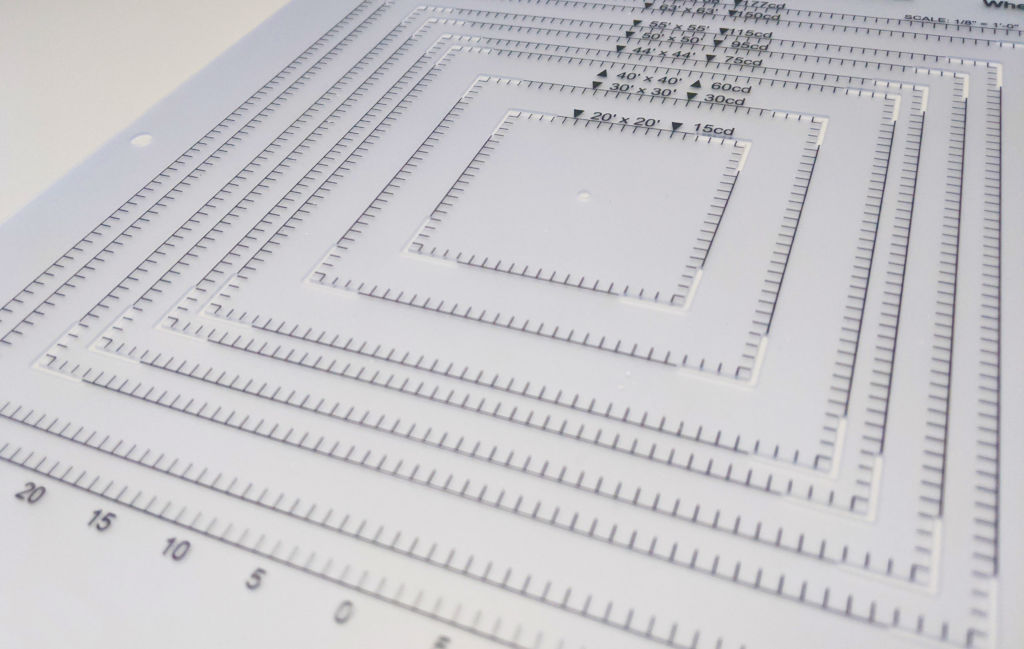 The most common use of landscaping and lighting templates as promotional items: trade show handouts, leave-behind gifts for salespeople, direct mail promotional items, employee, customer, or student gifts, branded in-house tools, and more. Custom plastic templates offer a unique way for you to brand an item that is designed specifically for your industry or your company. They add visual and dimensional interest, in addition to being a frequently used tool. This distinct combination keeps your company top of mind for users by displaying your name and information in front of them every day.