Engineering & Architectural Templates
Electrical, HVAC, and design planning templates are used to create mechanical or architectural drawings via pre-cut holes and guidelines. They make it easy to draw or measure precise shapes and lines repeatedly and consistently. Drafting templates can be extremely general or specific to a particular subset of drafting.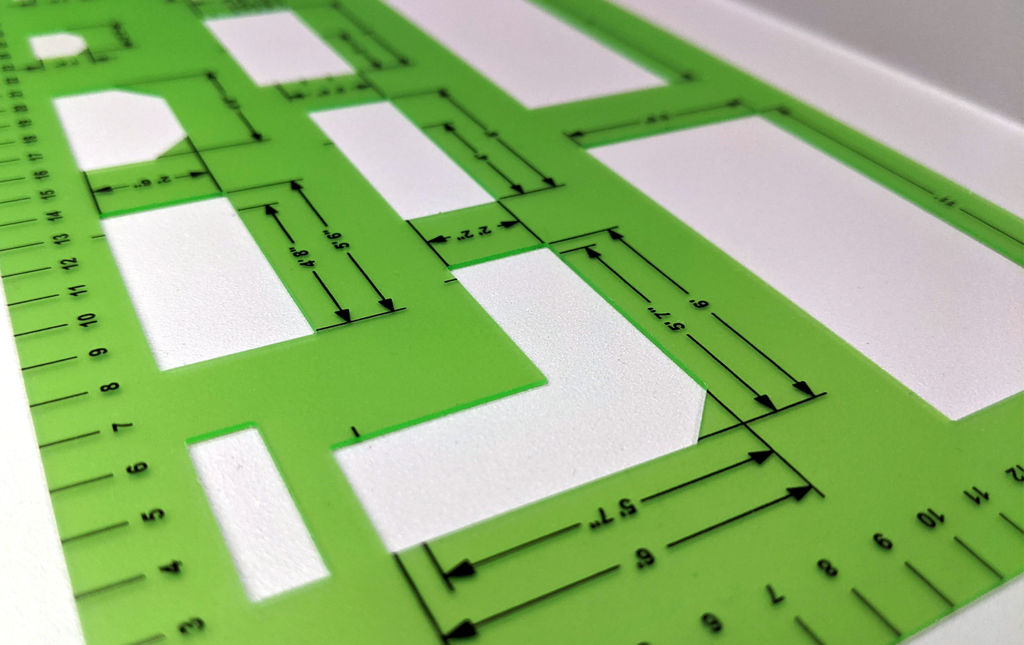 Acreage Triangles
Acreage triangles help determine the correct area of a plot of land. They often feature quick conversions such as mile to furlong, link to inches, acre to square feet, and more.
Roof Pitch Guides
Roof pitch guides are transparent cards that can be held and matched up in front of a roof to determine the degree of the pitch from the ground. Most also provide roof area calculations to help determine the amount of materials needed.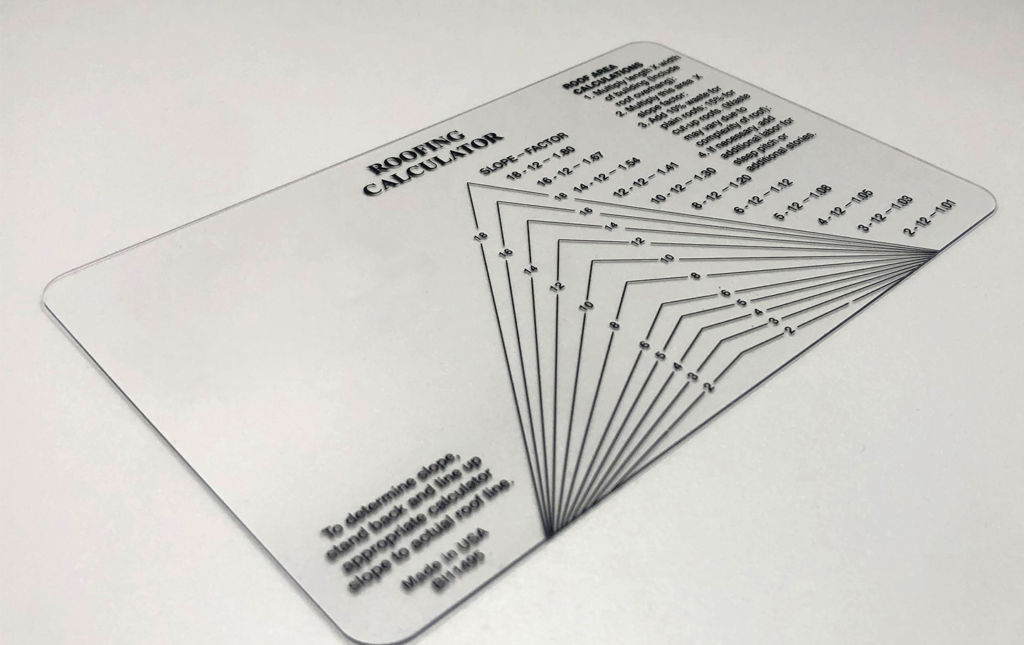 Truss Spacing Rulers
Truss spacing rulers measure truss and beam spacing. These rulers are scaled and feature inner cutouts to make measuring a breeze for those in construction, building material suppliers, and inspectors.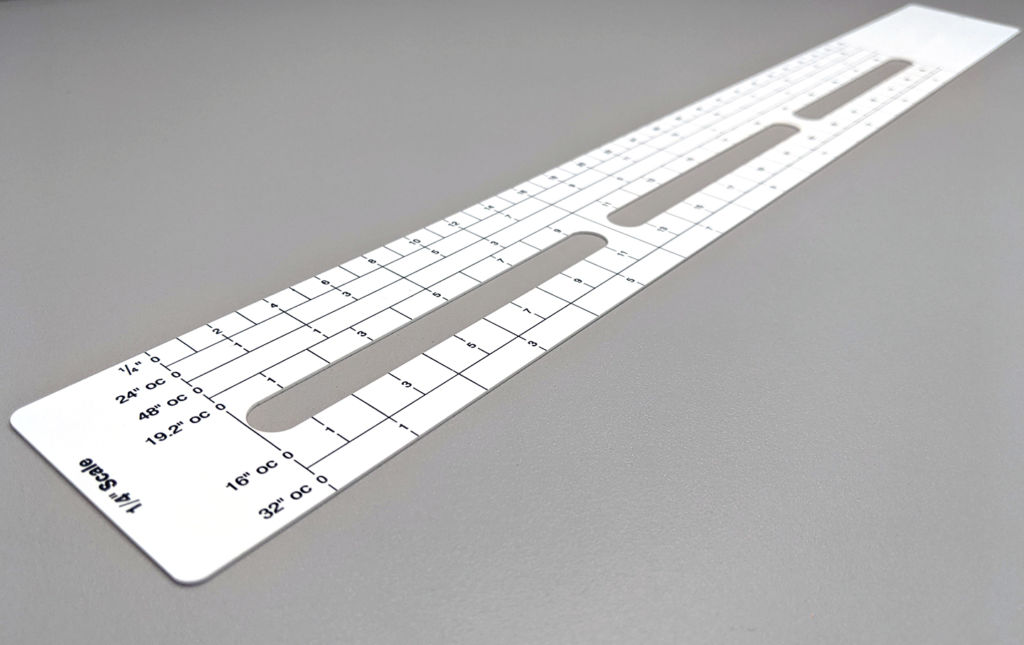 The most common use of templates as promotional items: trade show handouts, leave-behind gifts for salespeople, direct mail promotional items, employee gifts, branded in-house training or quality tools, and more. Custom plastic templates offer a unique way for you to brand an item that is designed specifically for your industry or your company. They add visual and dimensional interest, in addition to being a frequently used tool. This distinct combination keeps your company top of mind for users by displaying your name and information in front of them every day.