Standard and Custom Rulers
Rulers are a very diverse subset of templates and include custom branded rulers, forensic rulers, trucker logbook rulers, scaled rulers, pupil distance rulers, accident reconstruction rulers, and more.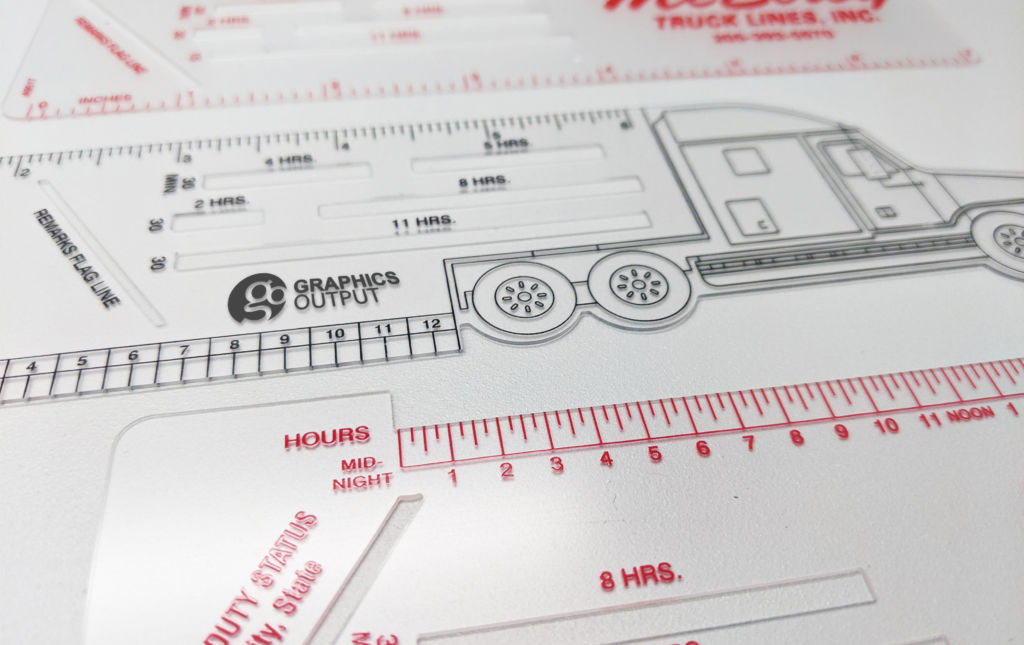 Stencils and Drafting Templates
Templates are used to create mechanical or architectural drawings via pre-cut holes and guidelines. Custom cut plastic templates make it easy to draw or measure precise shapes and lines repeatedly and consistently.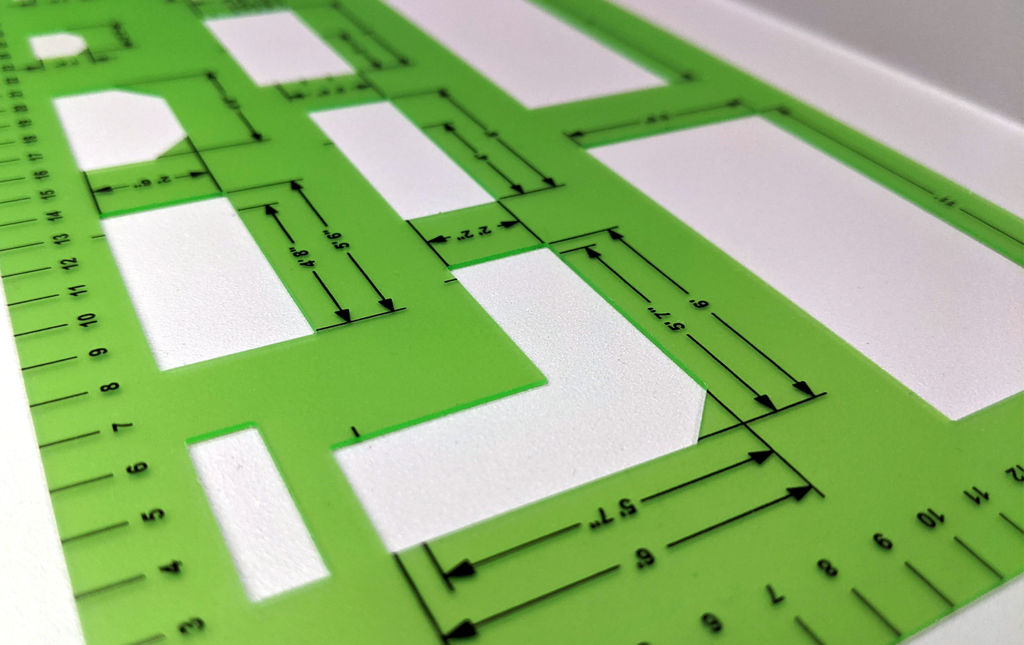 Gauges and Goniometers
Custom plastic gauges and goniometers allow quick and accurate measurements. This includes the pitch of a roof, the curve of a spine, the thickness of a crack, or the diameter of a bean, catheter, or knitting needle. Quality control and medical protocols alike become a breeze with these templates.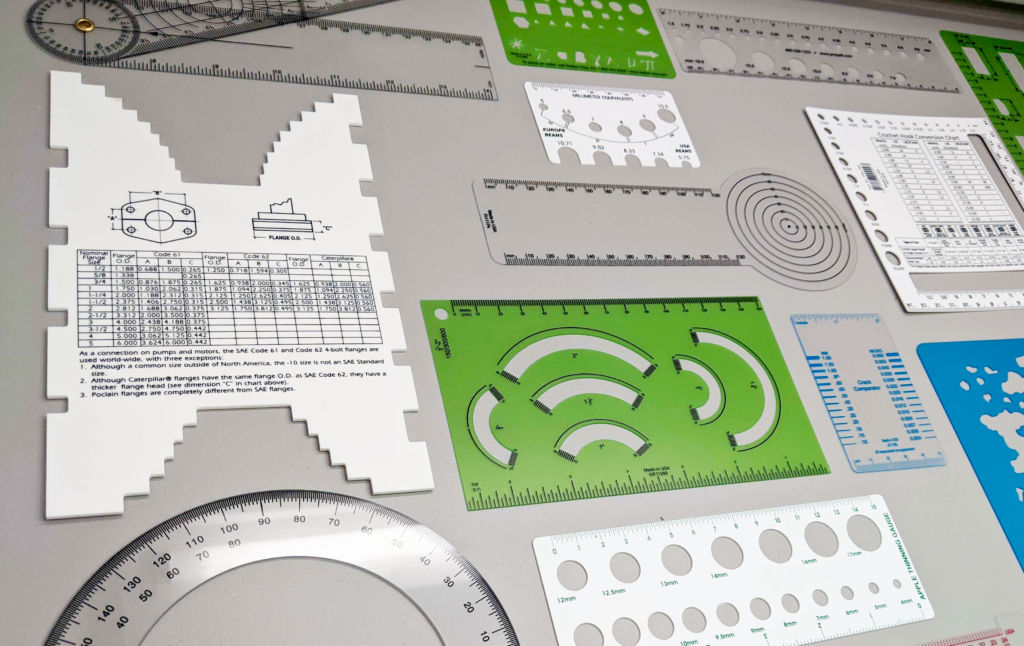 Plastic Wheels and Charts
Custom chart templates including date wheels, profit wheels, day planner bookmarks, imperial to metric conversion wheels, and more will keep you, your team, customers, or sales targets organized.
The most common use of templates is as promotional items: trade show handouts, leave-behind gifts for salespeople, direct mail promotional items, employee gifts, branded in-house training or quality tools, and more. Custom plastic templates and gauges offer a unique way for you to brand an item that is designed specifically for your industry or your company. They add visual and dimensional interest, in addition to being a frequently used tool. This distinct combination keeps your company top of mind for users by displaying your name and information in front of them every day.