One of 10 printers statewide with highest label certification
Graphics Output has earned the prestigious Underwriters Laboratories certifications PGDQ2 and 969. The PGDQ2 certification allows companies to create adhesive labels as permanent nameplates or markers, and 969 is a globally recognized label performance standard.
Graphics Output is one of only 10 printers in Indiana to hold the PGDQ2 certification, which is the highest level of certification label manufacturers can obtain. Before receiving this accreditation, Underwriters Laboratories, which has headquarters worldwide, approved everything from Graphics Output's materials to its printing system as a complete process.
The 969 certification, which measures durability, is the most recognized and established label performance standard in the world. Labels that meet these standards are suitable for permanent product identification, such as nameplates that list safety hazards and installation instructions.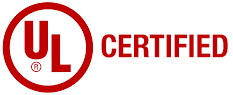 Underwriters Laboratories certifications recognize companies that meet its safety standards. For example, one Graphics Output customer manufacturers heavy construction equipment. Graphics Output's labels might need to last 10+ years to cover the life of the equipment. If an employee were to use an older crane, for example, it would be dangerous if he or she couldn't read its instructions and/or safety warnings. Other printing jobs may include warning labels to prevent misuse.
"These certifications continue to show Graphics Output is a national competitor with high standards of excellence," Graphics Output sales manager Shawn Van Pelt says. "Our quality stands up against other top printers' quality throughout the country."
Learn more about Underwriters Laboratories at UL.com . Learn more about the PGDQ2 certification at bit.ly/PGDQ2 and 969 certification at bit.ly/969cert.
Graphics Output provides graphics and supply chain solutions for a variety of industries: petroleum, electronics, RV/ORV, healthcare, agricultural, food service. Their specialties are just as wide-reaching, covering engineering for durable grade product markings, graphic applications for harsh environments, and production assembly needs fulfillment.