Size Gauges
Size gauges measure the diameter or length of produce and can easily be customized to add colored ripeness indicators as well.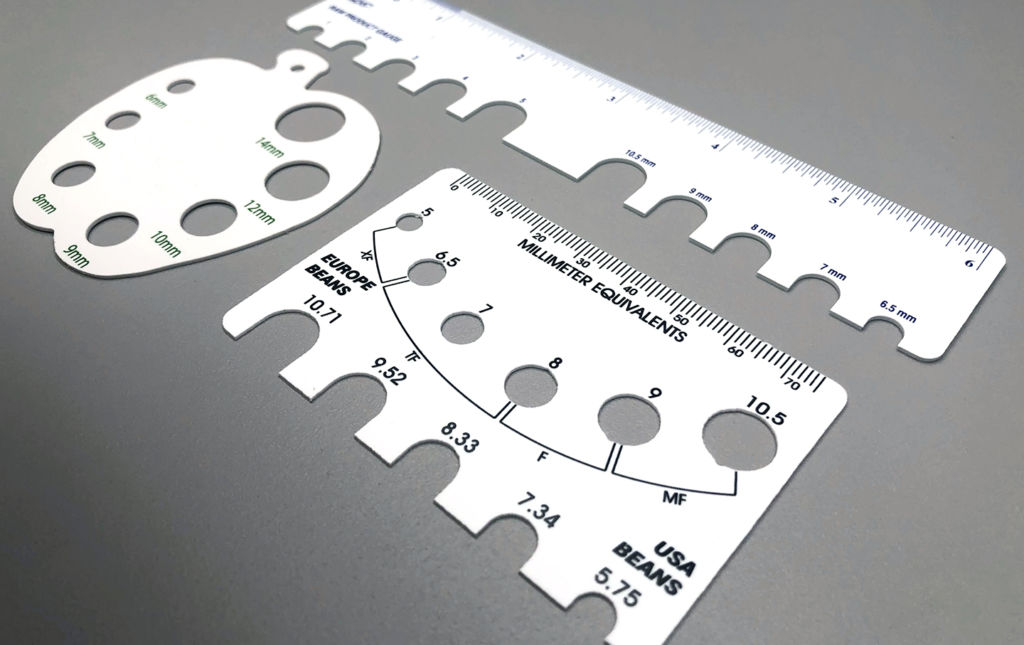 Acreage Triangles
Acreage triangles help determine the correct area of a plot of land. These land surveying triangular tools feature multiple scale rulers and conversions, such as mile to furlong, link to inches, and acre to square feet. They also have a handy guide showing the breakdowns within one section of land as defined by the US Public Land Survey System. These tools are useful for assessors, appraisers, surveyors, and tax description departments.
Crop Thinning Gauges
Crop thinning gauges identify the ideal number of pieces of fruit per trunk cross-sectional area and area helpful to avoid over-cropping or under-cropping young fruit trees.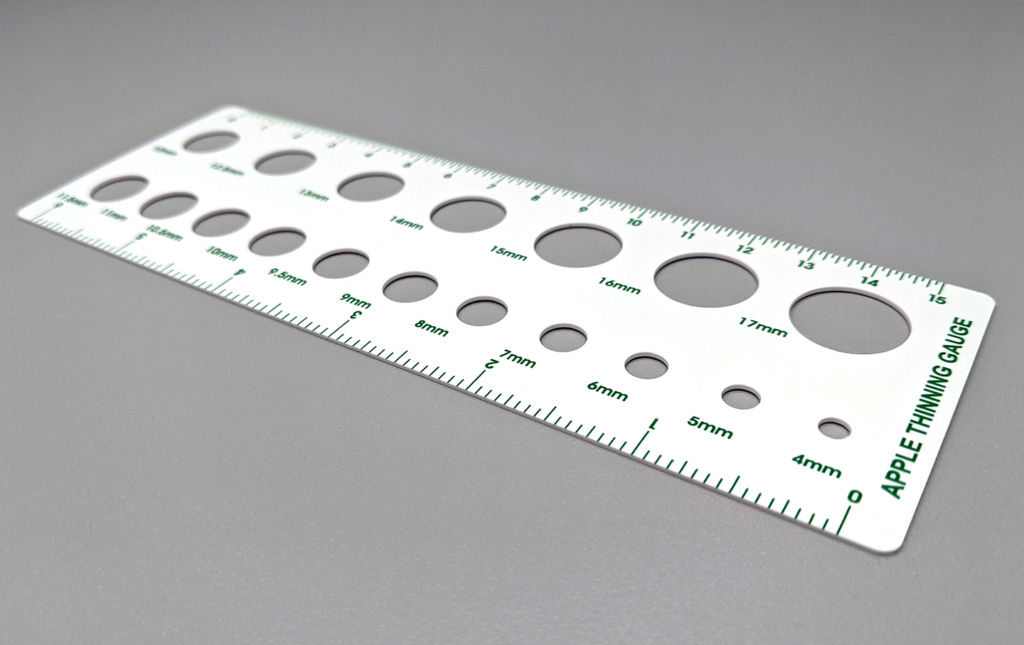 Tree Calipers
Tree calipers measure the diameter of a tree trunk at breast height.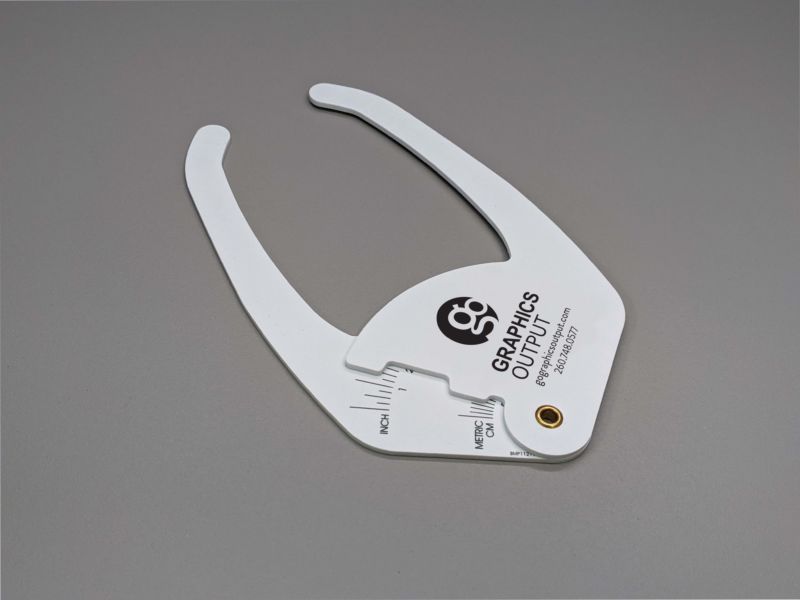 The most common use of agriculture templates as promotional items: trade show handouts, leave-behind gifts for salespeople, direct mail promotional items, customer gifts, branded in-house training or quality tools, and more. Custom plastic agricultural templates offer a unique way for you to brand an item that is designed specifically for your industry or your company. They add visual and dimensional interest, in addition to being a frequently used tool. This distinct combination keeps your company top of mind for users by displaying your name and information in front of them every day.