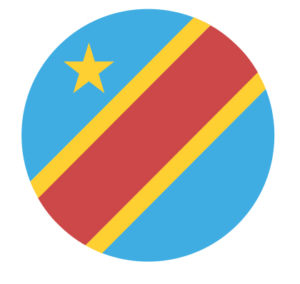 Graphics Output (GO) supports worldwide concerns that metals mined in conflict areas of the Democratic Republic of the Congo (DRC) may be making their way into the supply chains of US companies. In July 2010, the US Government signed the Dodd-Frank Wall Street Reform and Consumer Protection Act (the "Dodd-Frank Act"). Section 1502 of the Dodd-Frank Act requires all US publicly traded companies to file disclosures and reports with the U.S. Securities and Exchange Commission (SEC) related to the use of Conflict Minerals in their products.
Although not publicly traded, GO works with its suppliers to ensure that they do not knowingly obtain Gold, Columbite-Tantalum, Wolframite or Cassiterite from conflict areas of the DRC. GO is continually surveying our supply chain regarding sourcing and procurement of Gold, Columbite-Tantalum, Wolframite and Cassiterite as well with their derivatives Tin, Tungsten and Tantalum. While GO makes every effort to abstain from use of these conflict minerals, due to traceability issues, GO cannot verify with 100% certainty that our supply chain is Conflict Free until better oversight in the DRC and a more transparent supply chain may be established. Countries that do not meet the requirements of "Conflict-Free" include the following: DRC, Uganda, Burundi, Tanzania and Kenya (the United Nations Security Council lists metals from these countries are of DRC origins).
Graphics Output provides graphics and supply chain solutions for a variety of industries: petroleum, electronics, RV/ORV, healthcare, agricultural, food service. Their specialties are just as wide-reaching, covering engineering for durable grade product markings, graphic applications for harsh environments, and production assembly needs fulfillment.