Control Panel and Membrane Graphic Overlays
Printed overlays and membrane switch assemblies and other operator controls provide lasting protection to costly panels and equipment. Choose between sub-surface, first-surface overlays, or complete switch assemblies which we can easily customize.
Critical custom-matched colors
Selective adhesive, which includes adhesive-free areas*
Transparent or translucent windows
Deadfront and backlit graphics
Textures and selective textures
Spacers
Embossing
Metal domes
Complete membrane switches
Electronic assemblies
Production assembly ready switches
* A minimum quarter-inch of adhesive is required at perimeters for guaranteed adhesion. Specify adhesive-free areas in your art file. Allow .05 inch tolerance around all windows.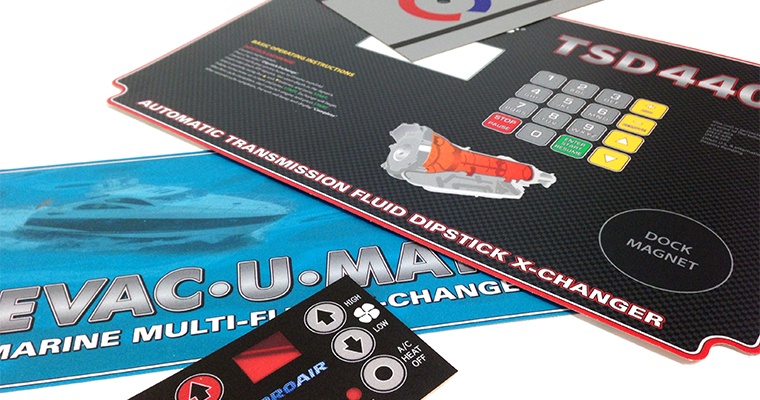 Printed Petroleum Parts and Graphics
We print OEM-grade parts and dispenser decals and sell them through Petroleum Parts Inc. We have more than 200 years of OEM and petroleum industry experience, and we make all our decals and overlays with the same build specifications as brand new pumps.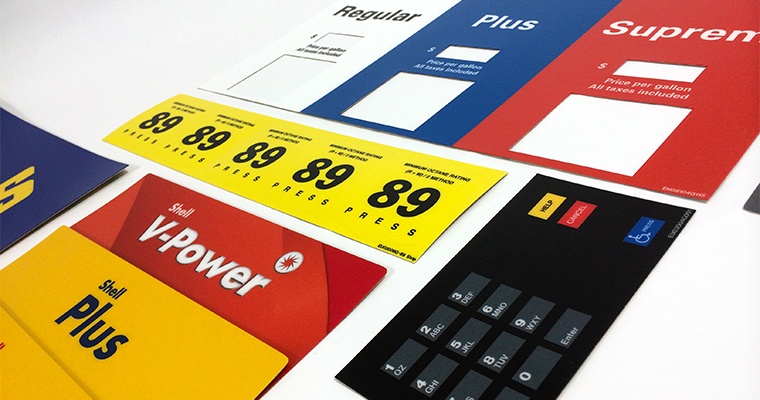 Instrumentation and Faceplate Overlays
Customize your gauge and dialface overlays to your specifications, and choose your own faceplate designs. Select among front-lit, perimeter-lit, or backlit; and deadfront or colored deadfront. At Graphics Output, we adhere to strict cutting and printing tolerances for better precision, helping your parts display the most accurate information.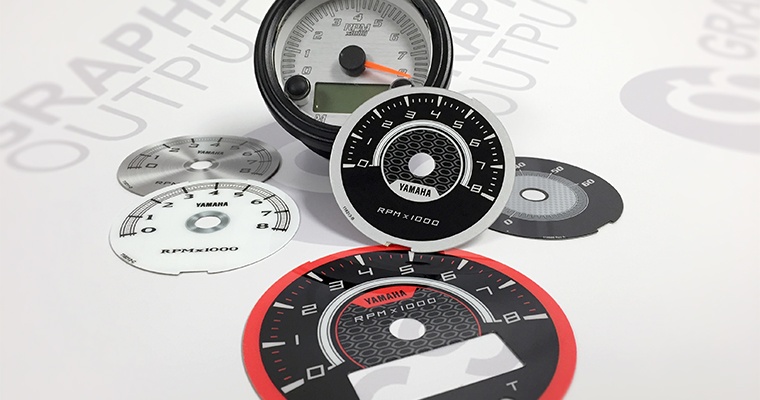 Prototypes and Service Parts
We can even provide short runs, complete with prototype part design services. And don't forget: We'll always work with you to assure the most economical price possible.