Agricultural Gauges
Agricultural gauge templates include size gauges (which measure the diameter or length of produce and crop thinning gauges (which identify the ideal number of pieces of fruit per trunk cross-sectional area). They can be easily customized to add colored ripeness indicators as well.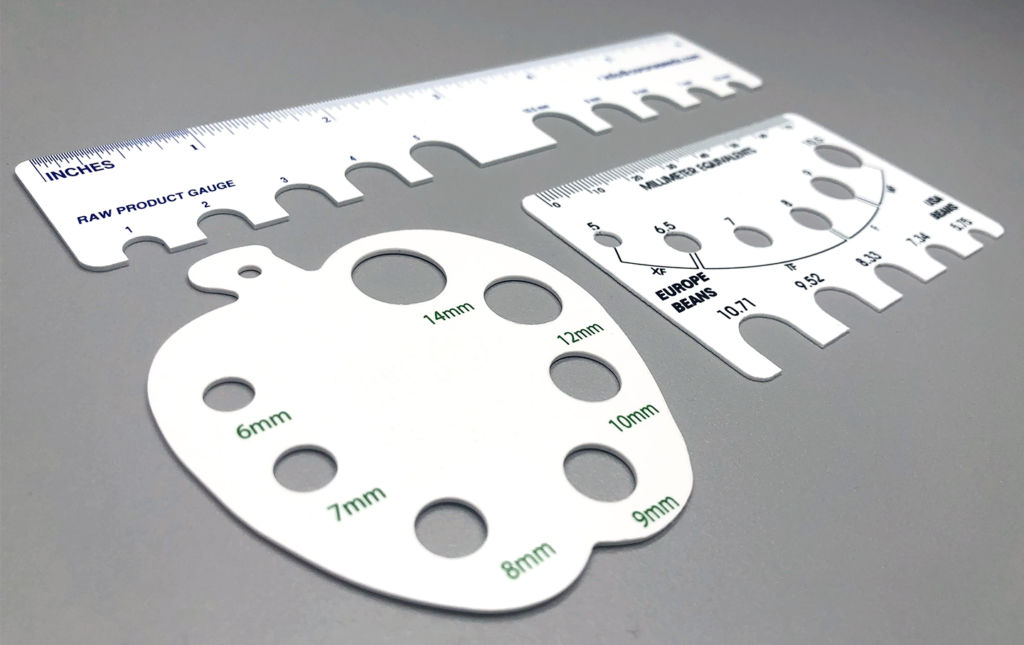 Bolt Gauges
Bolt gauge templates can help you measure bolts, nuts, and washers. Calibrated holes and thread profiles help accurately identify wire gauge, thread style, and length of threaded fasteners. This template is great for quality control or as a sorting tool in machine shops.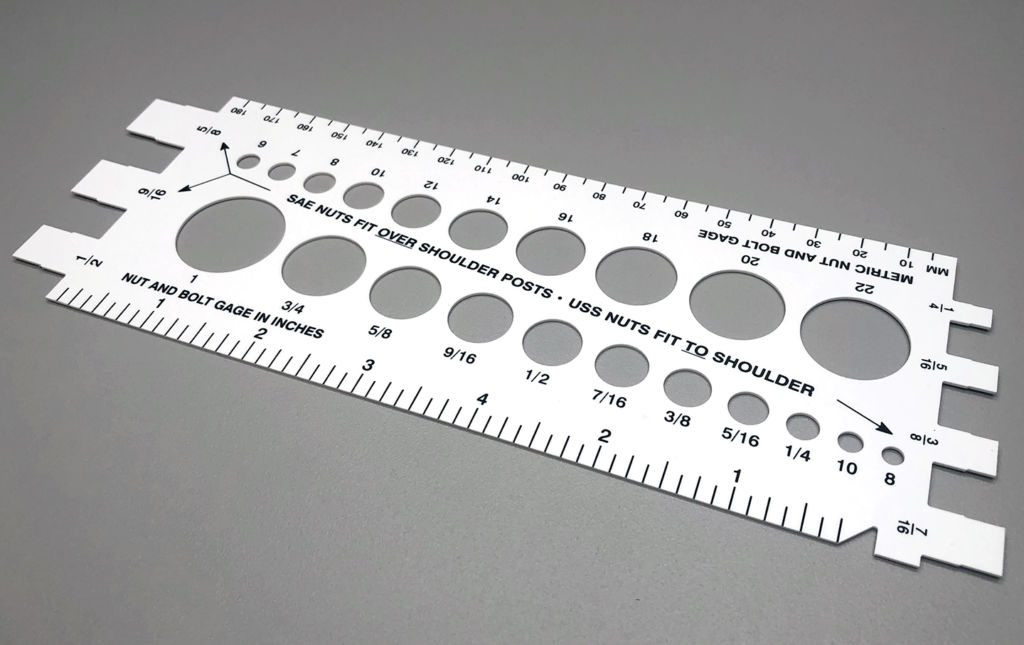 Crack Gauges
Crack comparator templates measure cracks in both new and existing concrete and masonry structures and are an ideal, low-cost alternative to a graduated microscope for inspectors.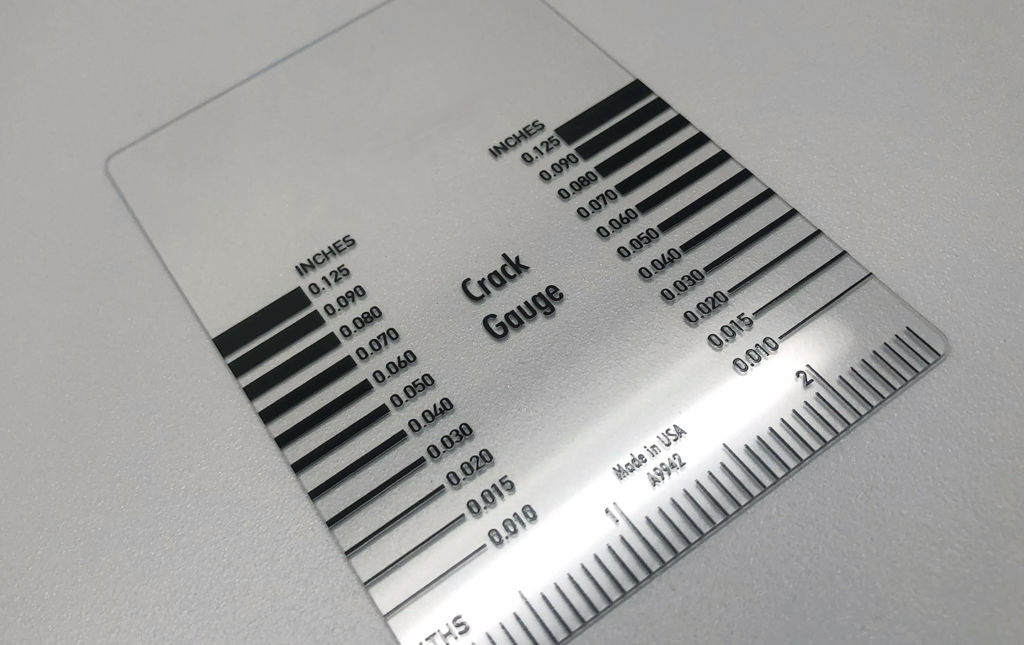 Flange Gauges
Flange gauge templates measure the outside diameter (OD) and head height of flanges used in fluid power systems This template is suited well for assembly lines, field service, and engineering/drafting.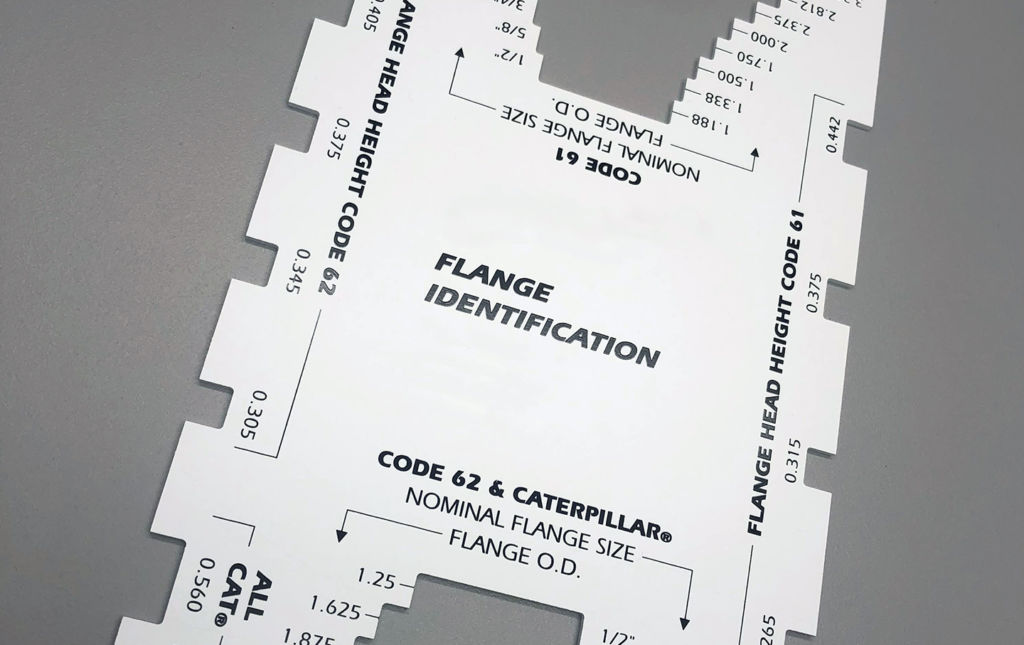 Flute Gauges
Corrugated flute gauge templates measure corrugated cardboard flutes. Each side of this plastic gauge represents a different pattern and flute size. In addition to logo branding, flute gauge cards can be further customized with your company's four most common flute sizes.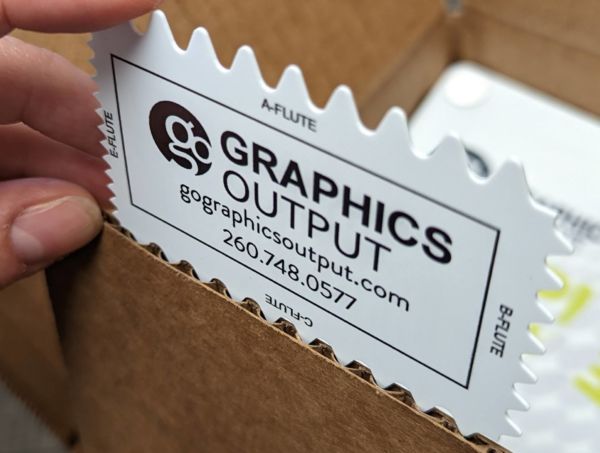 Rivet Gauges
Rivet gauge templates measure pop rivets & blind threaded inserts. The circular cutouts allow gauging of diameter while slots measure the profiles and length. This template is great for quality control or as a sorting tool in machine shops.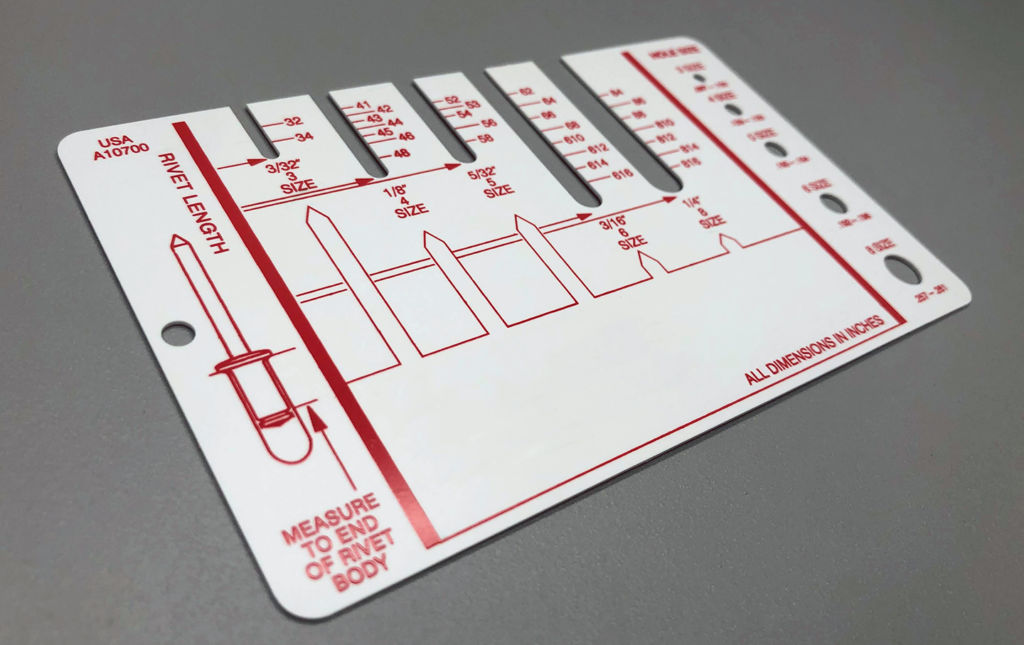 Quality Inspection Gauges
Appearance standard gauges, also referred to as inspection gauges and quality control gauges, are clear templates used to identify defects including scratches and debris in paint, clear coats, and lamination. They often measure points and millimeters (mm), but can be customized for your shop's needs. These templates are great tools for quality control departments of manufacturing facilities.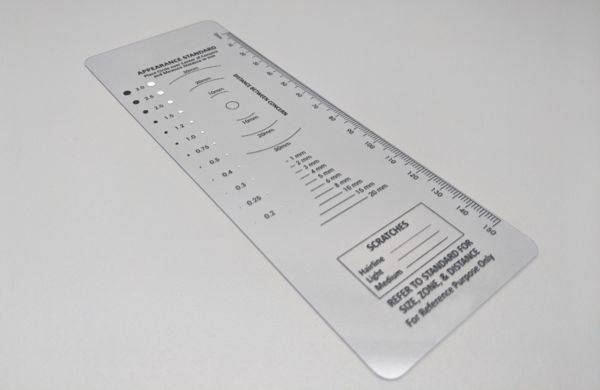 Wound Gauges
Wound gauge templates offer convenient and effective measurement of dermatological wounds such as skin lesions, pressure sores, stomas, punctures, and incisions while eliminating cross-contamination. Accurate documentation of wound length, width, and diameter can be completed using imperial, metric, or combination gauges.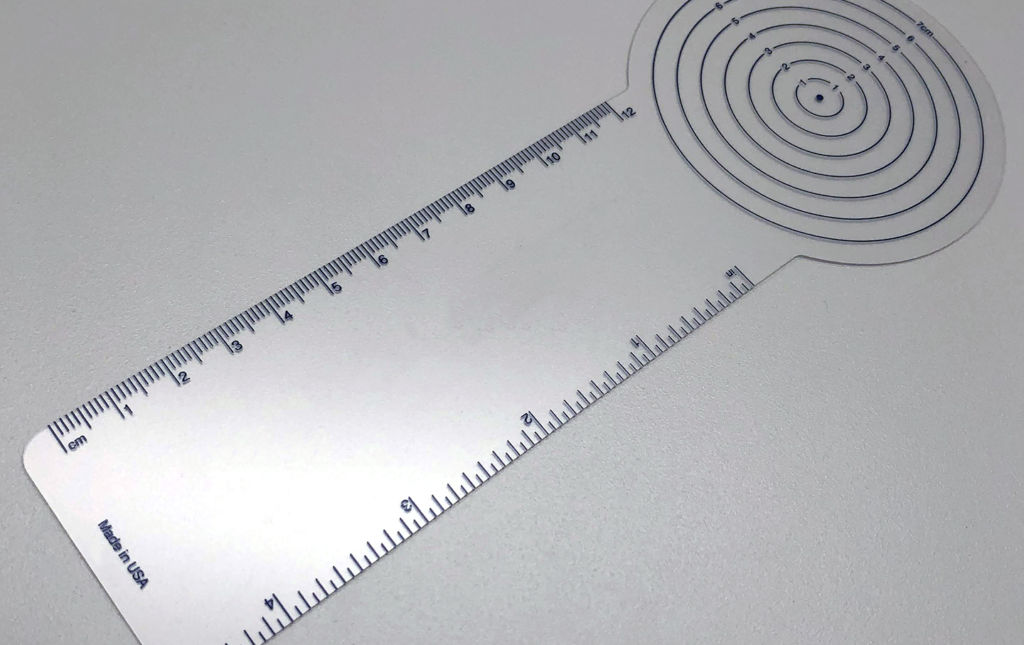 The most common use of gauges as promotional items: trade show handouts, leave-behind gifts for salespeople, direct mail promotional items, employee gifts, branded in-house training or quality tools, and more. Custom plastic gauges offer a unique way for you to brand an item that is designed specifically for your industry or your company. They add visual and dimensional interest, in addition to being a frequently used tool. This distinct combination keeps your company top of mind for users by displaying your name and information in front of them every day.