What is branding?
Simply put, your brand is your promise to your customer. It tells them what they can expect from your products and services, and it differentiates your offering from your competitors. Your brand is derived from who you are, who you want to be and who people perceive you to be. It is how you are known and recognized. How do you achieve successful branding on your products? Whether you are a hardcore branding veteran or new to the concept, Graphics Output has a few quick tips to get you started in the right direction.
Branding Tips:
Define your brand
Defining your brand is like a journey of business self-discovery. It can be difficult, time-consuming and uncomfortable. It requires, at the very least, that you answer the questions below:
What is your company's mission?
What are the benefits and features of your products or services?
What do your customers and prospects already think of your company?
What qualities do you want them to associate with your company?
Get a great logo
If your company already has a logo, revisit it every few years to see if it needs updating, and to make sure it aligns with the qualities you want associated with your company. Logos should be simple, contemporary and easy for potential customers to identify. Produce various versions of your logo in different color combinations, including black and white. Logos should be scalable, too, so creating vector art is recommended over raster art. Check out these logo transformations from some of the most recognizable brands.
Develop a tagline
Write a memorable, meaningful and concise statement that captures the essence of your brand. A few taglines from S&P 500 companies you may recognize:
3M Company – Science. Applied to life.
Genuine Parts – Get the good stuff.
Apple – Think Different.
General Motors – People in motion.
Create company branding standards
Establishing company guidelines is important to consistent branding. Choosing official PMS colors, fonts, and logo art files (and supplying them to engineers, suppliers and stakeholders) will make it easy to get the strong brand image that you want. Customers will be reminded of your brand when they see these things. Good examples are "Caterpillar Yellow" or the "Walt Disney font".
View this post on Instagram
Design templates and create brand standards for your products and marketing materials so that it is easy for designers and engineers to know what to use and when. Use professional and uniform fonts, color schemes and logo placements. All decals and overlays should have the same look and feel throughout. For example, all product overlays are recommended to be the same color and finish, whether that be velvet matte black or gloss metallic silver. Remember, you don't need to be fancy, just consistent.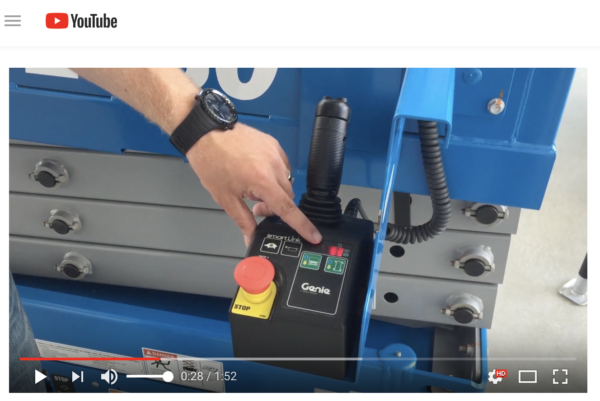 PRO TIP: Avoid over-branding. This means avoid using logos that are too large or placing too many logos on one unit. The end result should be simple, attractive visuals. Be strategic in how and where you place your logos to make the most impact in the fewest places. For example, Genie® chooses a select few overlays to receive logos. Not every overlay on a lift gets a logo, but the ones that do are the ones that are used most by the end user.
Choose appropriate colors
Be careful when choosing colors for your brand. Colors have different meanings in different cultures. For example, in America yellow signifies the sun, along with warmth and cheerfulness. In France, yellow signifies jealousy, weakness and betrayal. Do your homework on color meanings so that your branding carries a consistent meaning across cultures.
View this post on Instagram
Depending on your industry, you may want to choose a bright, memorable color that is not used yet in your field, similar to how Sunbelt Rentals paints all of their rental machinery an iconic, grassy green (paired with their bold, yellow and white logo). They carry this iconic green through other parts of their branding including social media graphics.   Investigate color harmonies and how they look and feel next to other colors. Create primary and secondary color groups for different applications, such as separate product lines.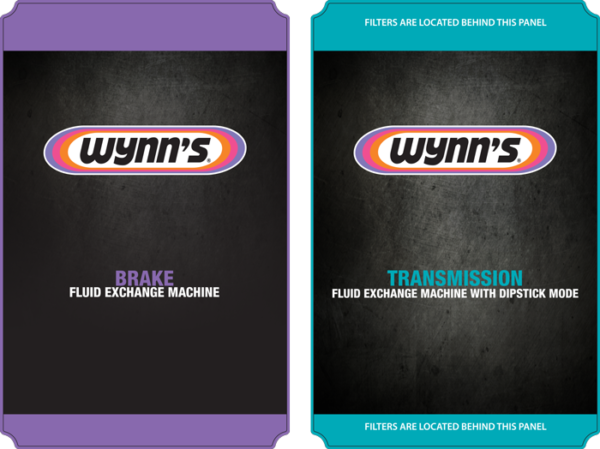 Integrate your brand
Branding extends to every aspect of your business – how you answer your phones, what you or your salespeople wear on sales calls, your e-mail signature, everything. Create a "voice" for your company that reflects your brand on all fronts. This voice should be applied to all written communication and incorporated in the visual imagery of all materials, online and off. Is your brand friendly? Be conversational. Is it ritzy? Be more formal. The most important part is to tell your story in everything your company does.
After you have your branding developed, the last course of action is to implement it. Graphics Output can assist you with getting your name in front of your audience. Our team of sales staff and designers will work with you to make your product stand out. We can help with our knowledge of what colors can easily be printed with different methods and the best locations to place logos on products, plus are always happy to assist with overall re-designing of logos, decals, and graphic overlays. If you are ready to take the next step and make your company iconic, contact our sales team for your free consultation today.
*according to BusinessDictionary.com