Graphics Output has a star crew for our partners to interact with. To help our customers get to know us better, we sent out a series of email highlighting the history of the team members that you are most likely to interact with. In case you missed the series, we figured we'd compile it so these stories can live on, forever immortalized in blog-land.
Shawn Van Pelt
First up, our graphics guru himself, Sales Manager Shawn Van Pelt. He's been with Graphics Output for 11 years and has 36 years of experience in the printing industry.
Shawn started out his career in print production at the age of 19 – first in pre-press and finishing, and later, press operation. Over time, his natural approachability and wide breadth of knowledge gave way to his natural progression to sales.
­He prides himself on his material mastery and ability to match the perfect build to each job's requirements. If you're looking for an expert on all things print, Shawn is the problem-solver you need.
Sharon Schiffbauer
The second in our series was Sharon Schiffbauer, beloved VP of Operations.
Sharon's childhood dream of becoming an art teacher pivoted when she applied to Saint Francis University in 1975. They were offering their very first classes for a degree in Commercial Art. After graduation, she secured a position with a co-op that would later be known as Do it Best Corp. For thirty years, she climbed the ranks from Graphic Artist to reigning Advertising Manager. During that time, she witnessed an explosion of print innovation and technology — evolution from projector tracing to computer-aided design.
When she joined a newly acquired family business in 2007 (later named Graphics Output), Sharon still couldn't imagine the process improvements in design and print that were yet to come. Now, one of her go-to phrases is, "Everything is possible with technology." A visionary armed with skill and expertise, Sharon has mastered the perfect balance of leadership and fun.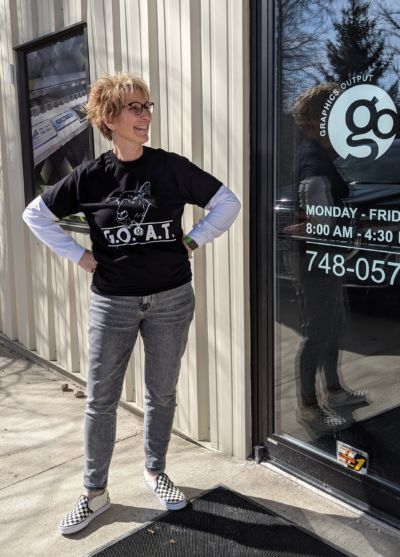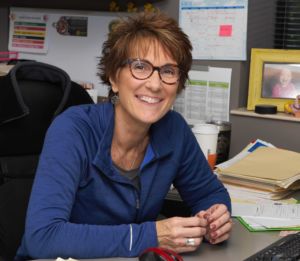 For a little bonus insight on Sharon, here's a quote from Colin Powell that is one of her favorites and dutifully hangs in her office:
"Leadership is all about people. It is not about organizations. It is not about plans. It is not about strategies. It is all about people-motivating people to get the job done. You have to be people-centered."
Mariah Lewis
Next, we turned the focus to Mariah Lewis, Customer Experience Team Manager, and her Graphics Output career that was unexpectedly predicted at age eleven.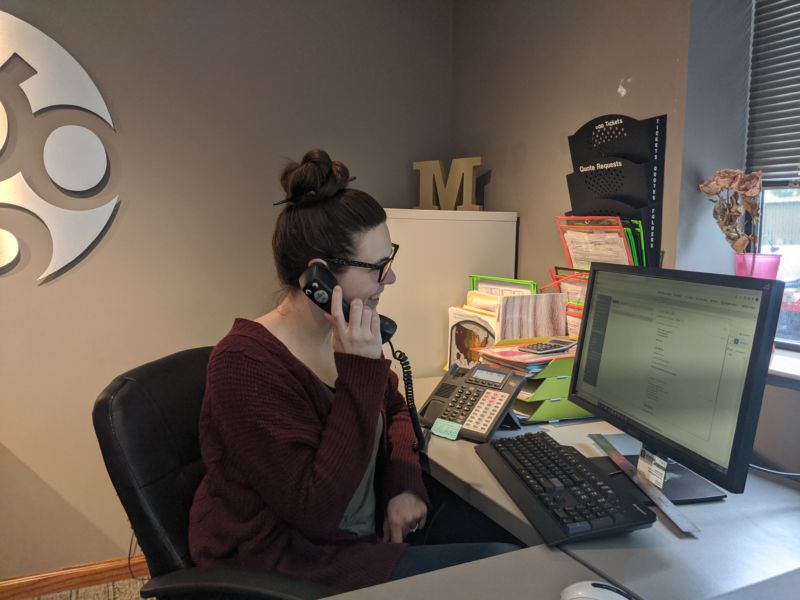 Mariah started with Graphics Output back in the summer of 2015, and since then has moved up to our Customer Experience Team Manager in charge of our customer service, marketing, and accounting departments. Before Graphics Output, she worked as a manager at Build-A-Bear Workshop.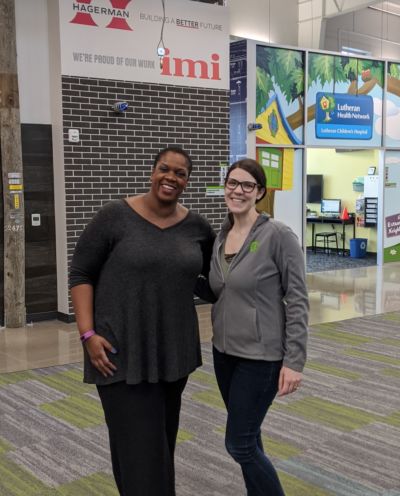 Much further before that, middle-school-aged Mariah had a short stint in customer service with a business that printed stickers.
For one day only, she unknowingly performed a job that would later become her career, thanks to Junior Achievement's Biztown, a simulated town that gives students a taste of real-world responsibilities. Some call it luck, others fate, but Mariah just calls it "awesome".
­
(Photo: Mariah with Jenee Johnson, JA Program Manager, at the Junior Achievement facility preparing to donate her time and talent to teach kids basic business skills.)
Emily Motherwell
The fourth featured face of Graphics Output was Emily Motherwell, Customer Experience Specialist.
Emily graduated from Ball State as a Visual Communications & Graphic Design major. She participates in regular art shows and is a #1 Cat Mom and lover of all animals.. Before coming to Graphics Output in 2021, she accumulated experience as an art camp teacher, in various customer service roles, and as a graphic designer for an embroidery and print company.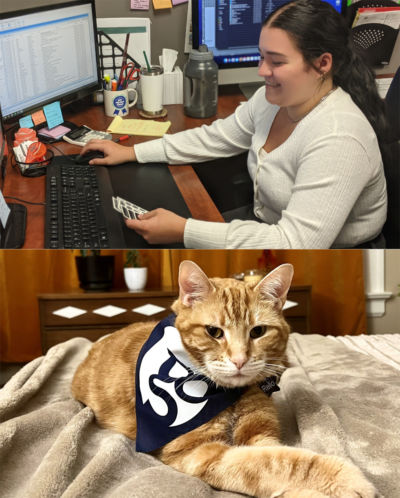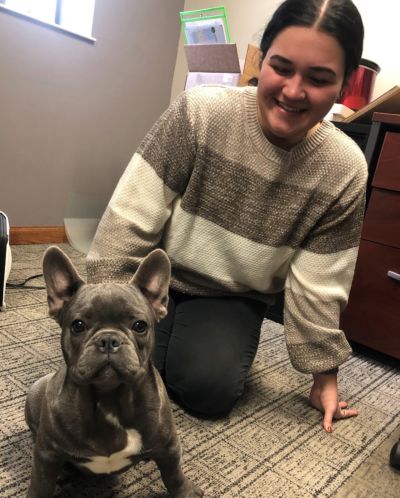 Todd Barhydt
Rounding out the last of our "History Behind the Heroes" series was our Creative Director, Todd Barhydt.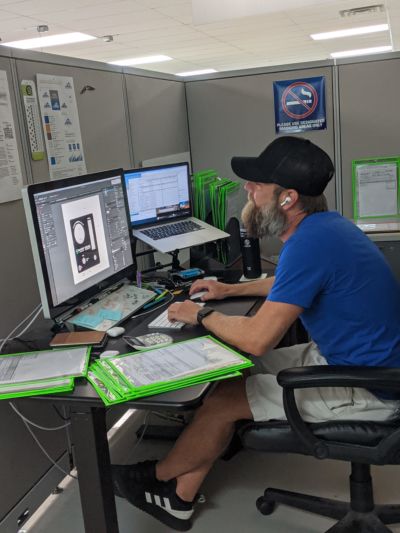 A distant cousin to Superman, he has always been destined for greatness. Before Graphics Output, he graduated as an Indiana University Visual Communications & Graphic Design major, interned in graphic design positions, and dabbled as a pharmacy tech.
In 2012, Todd joined our design team and he's been pushing the limits of creativity (and humor) ever since. His legendary wit and authenticity inspire our brand identity and keep things fun around here.
While he's always down for sleeping on sandbars, his daily rituals include staying fit, customer meetings, concept creation, and graphic design (plus production and installation when called upon).

While we enjoyed highlighting the history of the faces and voices you are most likely to interact with, we also wanted to feature the ones you don't often see. Behind every hero stands more heroes: our star production crew, working hard to perfect your printed parts.

Did you know?
The employees at Graphics Output have over four centuries of combined experience in the printing industry.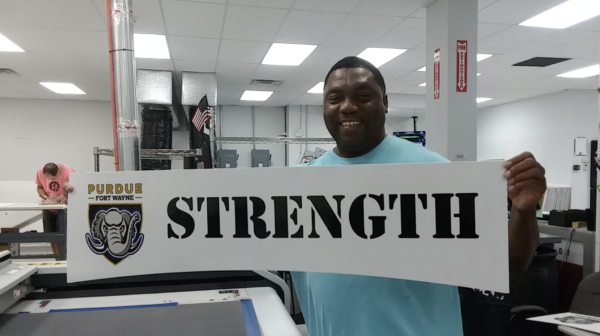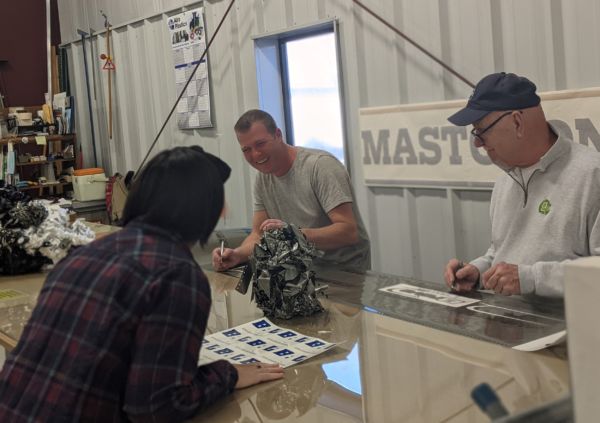 46% of Graphics Output employees have worked at another printing or design company before landing here.
14 years is the average amount of print and design experience per Graphics Output employee.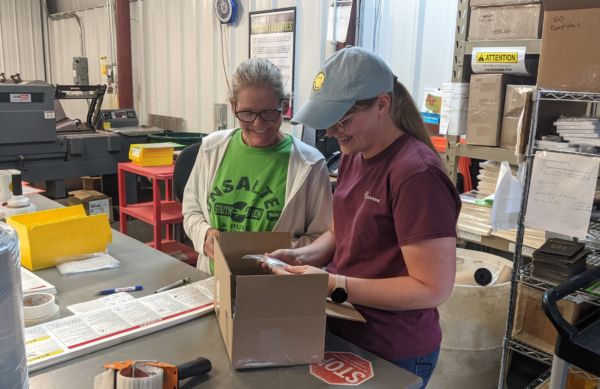 ­
We treasure our dedicated team and are thankful for the family-like relationships that we've built over the years. Each employee is an evangelist of Graphics Output and the printing industry, and we will continue to have a lot of fun working, learning, and growing together.