Football Template, Large
This template makes playwriting quick and easy with four sizes of football formation shapes all on the same 8.5″ x 11″ template, complete with 3-ring binder holes. There is room on the front of the template for a school/company logo and contact information.
Material is 30 mil matte clear impact-modified acrylic. (Matte green and matte blue IMA available upon request for an additional upcharge.)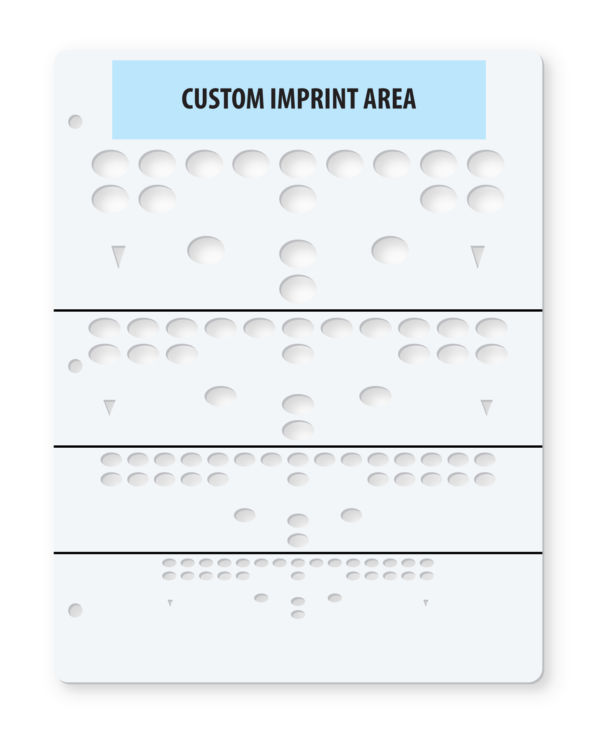 Football Business Card Template
This business-card sized makes playwriting quick and easy with its football formation stencil. Personalize it with your school or company's logo and contact details. It is ideal for creating a distinct and functional business card or promotional handout for football coaches and organizations.
Material is 30 mil matte clear impact-modified acrylic. (Matte green and matte blue IMA available upon request for an additional upcharge.)